Xemana training videos use drama and comedy to engage your frontline employees
Engaging and Dramatic Training Modules
Each video comes with support materials for your frontline employees and managers.
Roadmap to a Safer Workplace
More Dramatic Training Videos for Engagement and Retention
Understanding Company Policy
To unlock videos #1-10 please subscribe below.
Workers Comp
The High Cost of Fraud
Personal Appearance
How Dress Sends a Message
Using English
Initiative Always Works
Slips, Trips and Falls
Shortcuts to Safety Can be Expensive
Securing the Building
Following the rules when in charge
Don't Panic
A safe workplace means the team works together
Chemicals
How important it is to carefully read labels
Waste Management
You never know what's in the bag
Closets
Never under-order or over-order
Harassment

Viral Prevention Tools for Management
Pandemic Action Response Planning Tools
Steps to consider when restoring your business
Viral Prevention Training for Employees
* You can send these helpful resources to your employees, Just click and Send!
Click the icon above to copy the resource link your clipboard
Injury and Illness Prevention Program (I2P2)
Key OSHA recommended training program required by many states.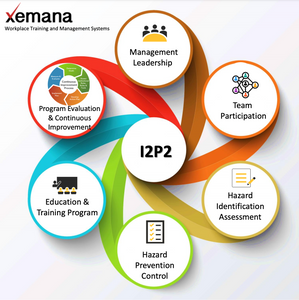 These basic elements are common to almost all existing health and safety management programs.Each element is important in ensuring the success of the overall program, and the elements are interrelated and interdependent.
When it comes to injury and illness prevention programs, every business is different, and one size certainly does not fit all.
Program Elements Summary
Safety Training for the Building Maintenance Industry
Hear from Paul Greenland, former President of the BSCAI.
Become a Xemana Subscriber
For a limited time, $2,500 annual price for Early Adopters Paid $215 monthly.
A 50% discount from regular minimum price.
Subscribers Receive
Dashboard: Permanent record of testing and data record collection.
Expands Roadmap to a Safer Workplace: With 10 additional videos plus testing and data collection.
Expansion of Injury and Illness Prevention Program (I2P2): Expands and Customizes program upon subscriber request.
Expansion of Pandemic Dramatic Program: Mitigating and preventing viral spread in the future.
Alerts: Video and text updates for pandemic and OSHA compliance, plus bulletins on emergency work conditions.
Health: Video and text guides to better health (in English and Spanish) with Dr. Aliza of the HITN television network.